We take on any task
Particularly for those companies who aren't looking to perform simulative analysis on more than three products per year, or data center designers and operators who only require one data center simulation per year, it's seldom worth investing in specialist software and the associated staff training.
We think that companies like these should also be able to take advantage of the benefits of 6SigmaET or 6SigmaROOM. As a service provider for the thermal simulation of electronics equipment, we can also take care of the detailed modeling and simulation of your projects. Once we're finished, we'll provide you with the evaluated simulation results in Excel or PowerPoint form – and you can start implementing your project.
Equipment simulation
So that we can simulate the thermal behavior of an individual component, assembly or complete system for you using 6SigmaET and estimate, in advance, the expected costs, you simply need to supply us with a corresponding STEP file, together with a short task description including your desired focus for the simulation results.
Following the simulation you'll receive a detailed report in Excel format, including graphics, temperature charts and flow patterns. In a follow-up session you'll also receive suggestions for thermal optimization – via Webex or, if you'd prefer, directly at your premises.
Most simulation jobs can be completed within one to four days – faster than many people assume.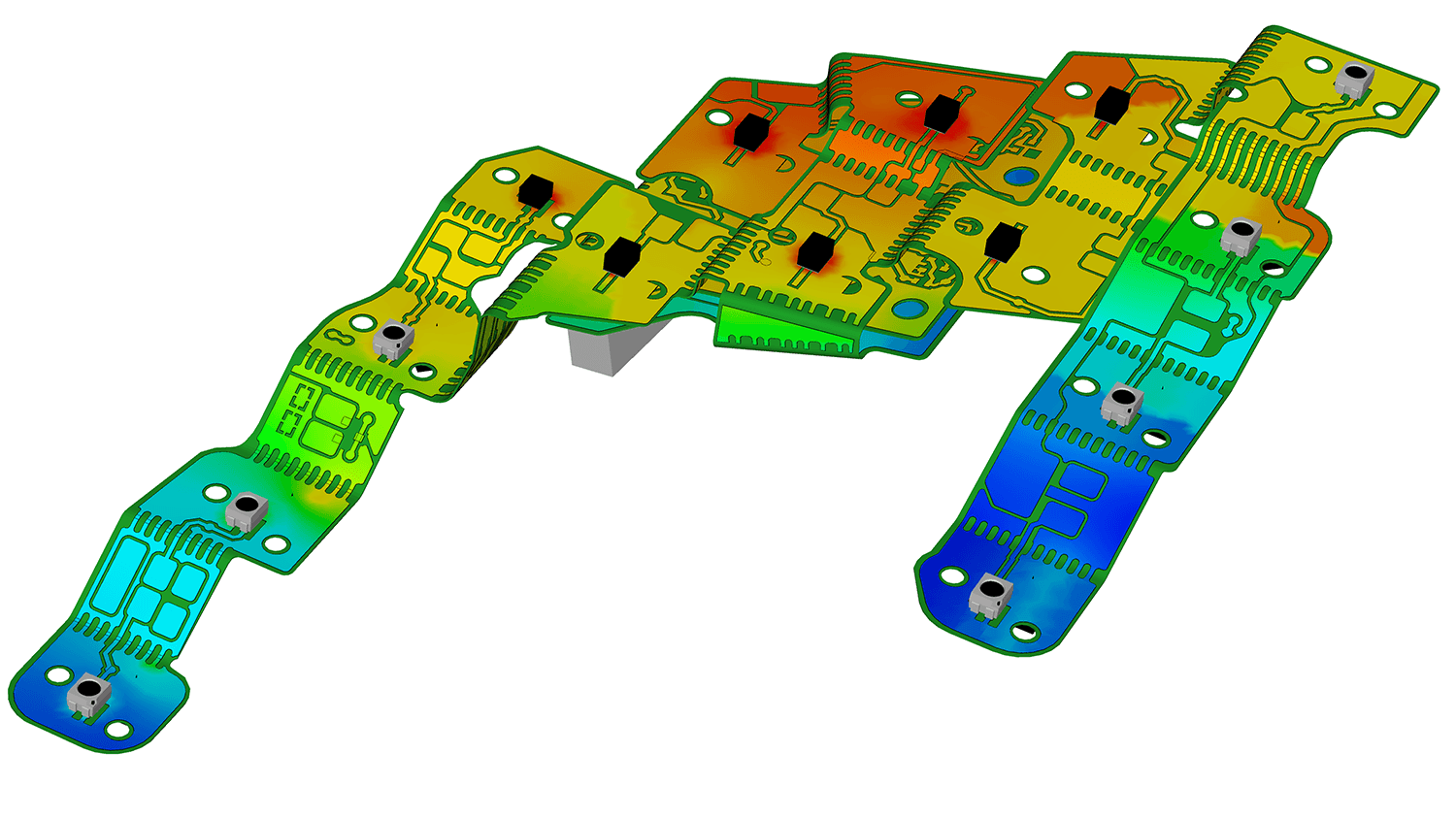 Data center modeling
Creating a digital twin
If you're planning a new server room or a data center we'd be happy to help you create a digital twin. Using 6SigmaRoom we'll build a virtual model of your data center room – with all the racks, including built-in IT systems and the corresponding air-conditioning infrastructure.
This means you can manage your data center virtually as a team via 6SigmaAccess and deploy new IT hardware or re-deploy existing equipment during day-to-day operations. At the same time you always have an overview of capacity utilization, space, power load, port availability and available cooling capacity per rack.
Data center simulation
Cool air simulation in the IT room
Of course, if requested, we can also provide a complete thermal simulation of your data center or server room. The first step involves creating and populating a virtual version of it in 6SigmaRoom. We'll then perform an evaluation of the air-conditioning according to your specified parameters.
In this way, cooling problems can be quickly recognized and remedied in existing installations, and new data centers can be geared for efficient cooling right from the start, and thus more efficiently designed.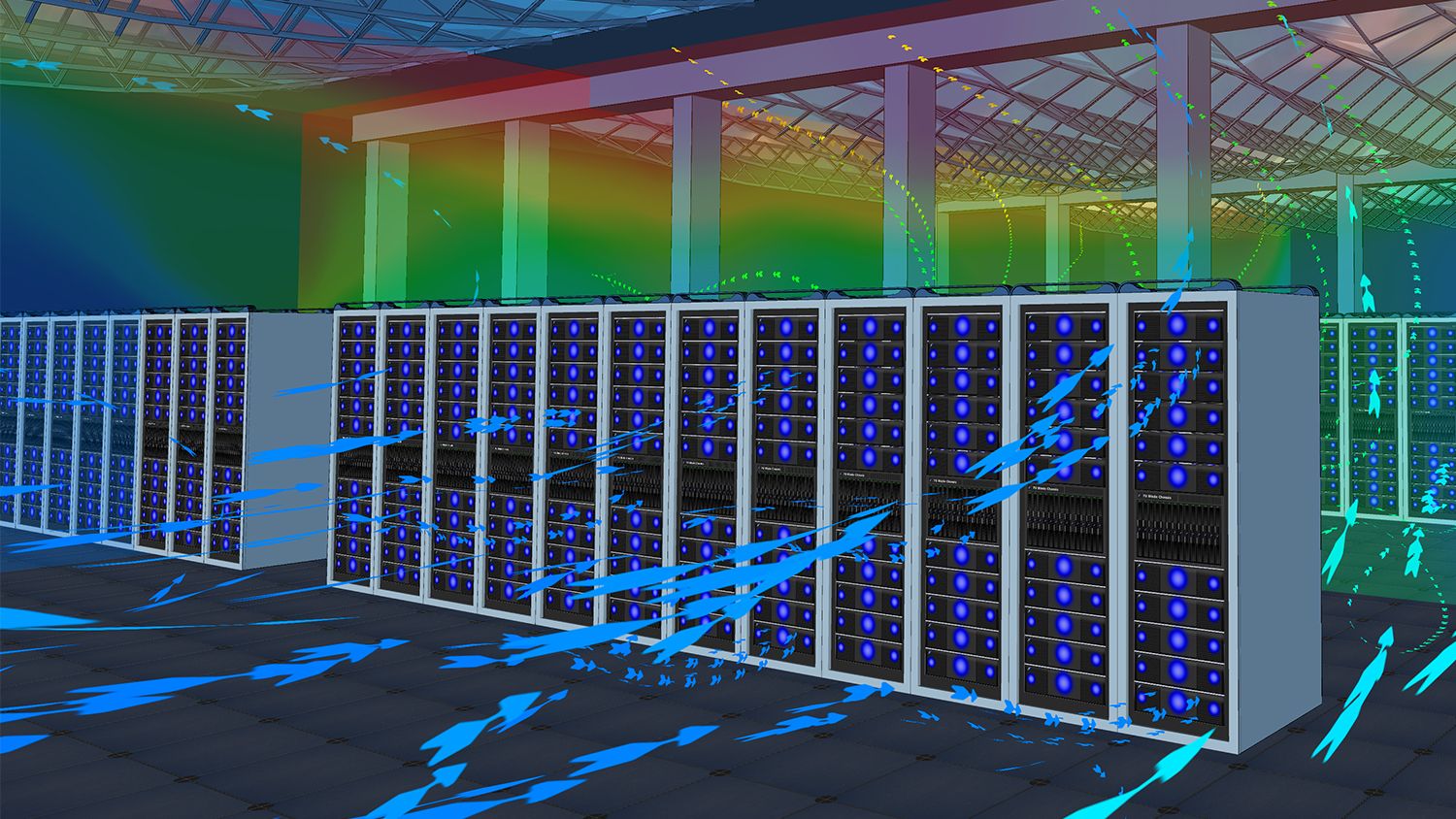 Contact Us
If you're interested in using our services and would like an individual quotation, please get in touch.