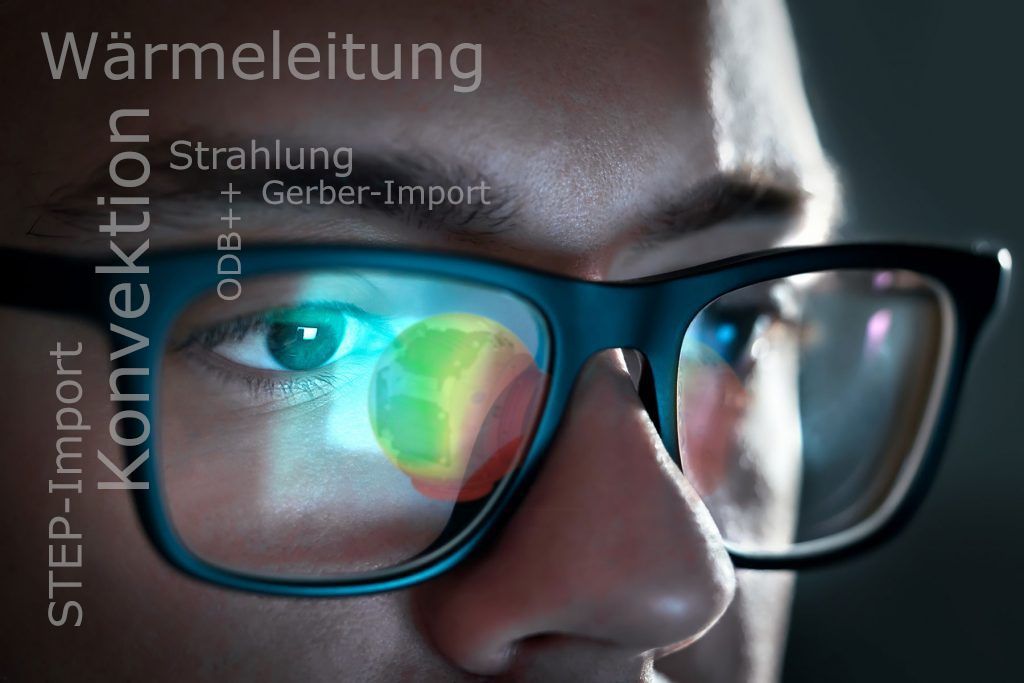 The American software company Cadence Design Systems plans to take over FutureFacilities. The deal is to be completed by 1 August 2022, according to company sources. Details of the takeover were not disclosed.
(Article by Kristin Rinortner from 27.7.2022 / Elektronik Praxis Magazin)
Translated Article:

---
Future Facilities, the successor organisation to Flomerics, which was bought by Mentor in 2008, specialises in computational fluid dynamics (CFD) simulation for thermal management of electronic components and data centres. The team of the UK-based Future Facilities further developed the old Flomerics tool Flotherm, improved stability, speed and accuracy and brought it to market under the name 6Sigma.
FutureFacilties, which emerged in 2004 as a start-up from a division of Flomerics (Computational Fluid Dynamics), then known for industry-specific CFD simulation, is a provider of specialised simulation software for predicting fluid motion and temperatures in electronic systems. After developing its own CFD solver for climate simulation in data centres and especially their IT rooms, FutureFacilities expanded the software suite with a special tool called 6SigmaET for simulating the temperature characteristics of electronic components, circuit boards up to fully detailed electronic devices in their virtual installation location.
The "6SigmaDCX" platform is now to complement Cadence's own simulation tool "Celsius" (https://www.cadence.com/en_US/home/tools/system-analysis/thermal-solutions/celsius-thermal-solver.html). The integration is likely to be based on a thorough knowledge of the software suite's capabilities, as Cadence has previously worked with Future Facilities on a specific function in Celsius.
"The use of CFD brings enormous advantages in the analysis of thermal efficiency in the data centre," comments Hassan Moezzi, founder and CEO of Future Facilities. Cooling is a critical component in the construction and operation of data centres.
The combination of Cadence's proprietary data centre and electronics simulation software with its expertise in intelligent system design ultimately enables better performance, sustainability and energy efficiency, from chip design to the totality of data centre elements, Moezzi adds.
With the takeover, Cadence is likely to pursue the goal of building a comprehensive multiphysics simulation platform that covers everything from chip and PCB to package and system simulation. Here the Americans will be able to position themselves more strongly in the competitive environment of the growing multiphysics simulation market in the future.
"The purchase of Future Facililties is another important step for Cadence towards multiphysics simulation of systems," also comments Dirk Müller from EDA specialist FlowCAD.
The 6SigmaDCX software suite includes 6SigmaROOM, a solution for the thermally complex thermal management of data centres, and 6SigmaET, a CFD simulation tool for simulating thermal management at all electronic levels (chip to device level). The exclusive German distributor and the world's largest dealer of 6SigmaET is Alpha-Numerics GmbH from Nastätten. Head Tobias Best sees a lot of potential in the takeover, especially with regard to data exchange with the Cadence software family, in particular signal integrity simulation or PCB design interfaces. "For the German customers, the daily cooperation will not change at present, but the new potential for 6SigmaET will result in new software solutions and functions."
Of particular interest to Cadence are the data centre system simulation capabilities of 6SigmaDCX. The 3D digital twin can be used to predict, visualise and quantify the impact of data centre changes before implementation and during operation. Future Facilities' platform is already being used by leading hyperscale and enterprise data centres, as well as managed services and colocation providers, including companies such as Hewlett Packard, Digital Reality, Equinix and Kao Data. The potential is enormous.
"The world's data centres are the engine of the digital world and this is where more than $200 billion of investment is made each year," said Tom Beckley, senior vice president and general manager of Cadence's Custom IC & PCB group. "The acquisition of Future Facilities enhances our Fidelity CFD software with a digital twin solution and electronics cooling and power management that enables data centre operators to maximise capacity, improve energy efficiency, reduce costs and minimise risk in critical infrastructure."
Data centre design and operation involves a complex supply chain – construction, services, IT and electronics – including the development of efficient semiconductors and PCBs for the cooling units. By integrating CFD techniques with various data centre infrastructure management (DCIM) tools and power and cooling module models, data centre capacity, infrastructure and cooling can be simulated. The result is longer uptime and better utilisation by predicting hotspots before they occur. The solution also improves the energy efficiency of the data centre by avoiding redundant power consumption.
---