The digital twin is a 3D virtual model of the physical data center. It is a centralized platform designed specifically for data center operations that unites IT, Engineering & Facilities and Data Center Managers for analysis and decision-making.
What is the Digital Twin?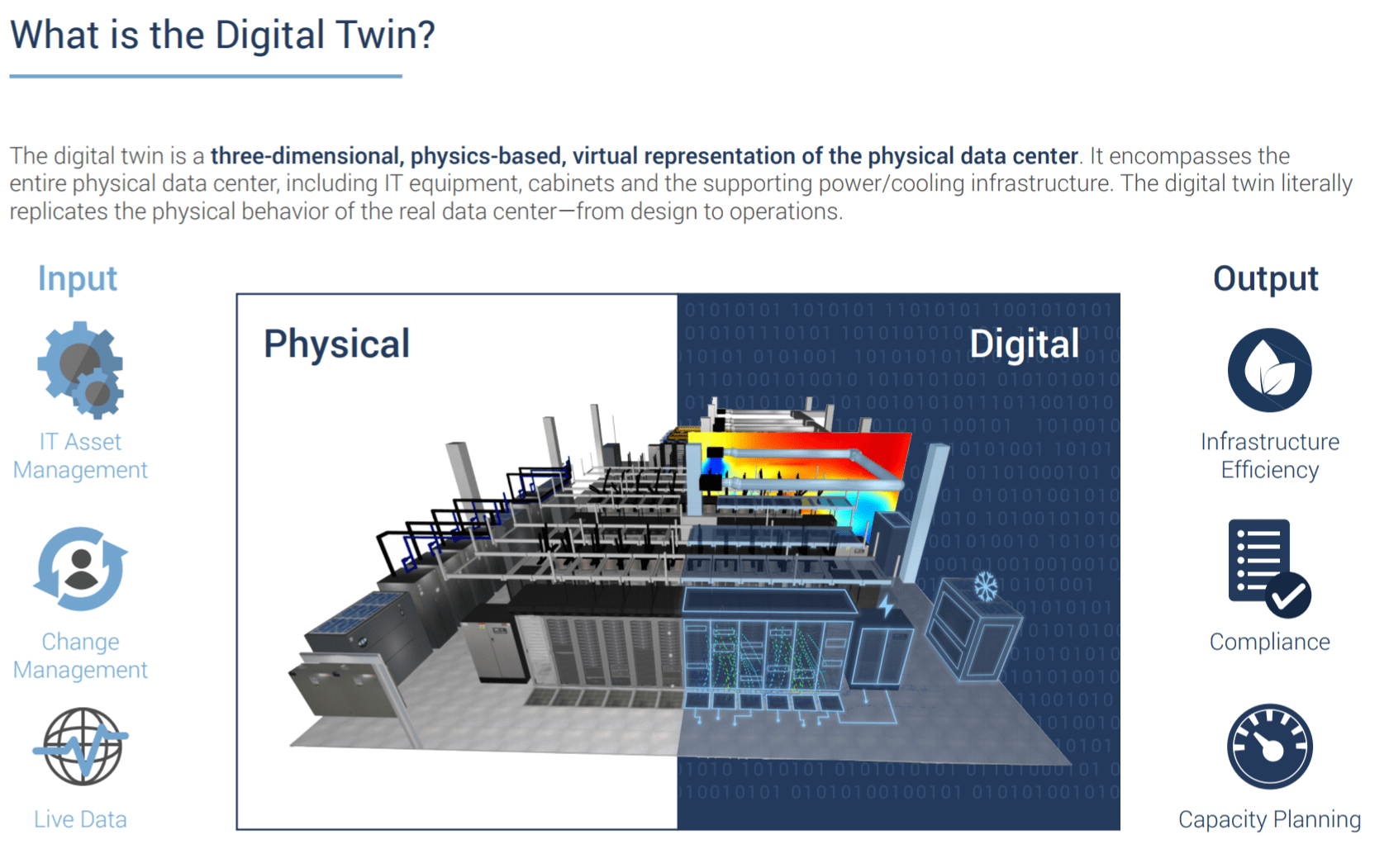 For the IT or hardware planner, the platform enables you to propose asset changes. This is done through our browser-based, multi-user tool called 
6SigmaAccess
.
Facilities engineers use 6SigmaRoom to predict the impact of proposed changes on power distribution, space utilization, weight limits and cooling paths.
6SigmaGateway module imports live data such as power and temperature into the model from dcim, itsm, snmp and other systems. The live data is merged onto the existing model for accurate predictions.
Interest to learn more about a Digital Twin?
Please call us or just drop an email to info@alpha-numerics.de